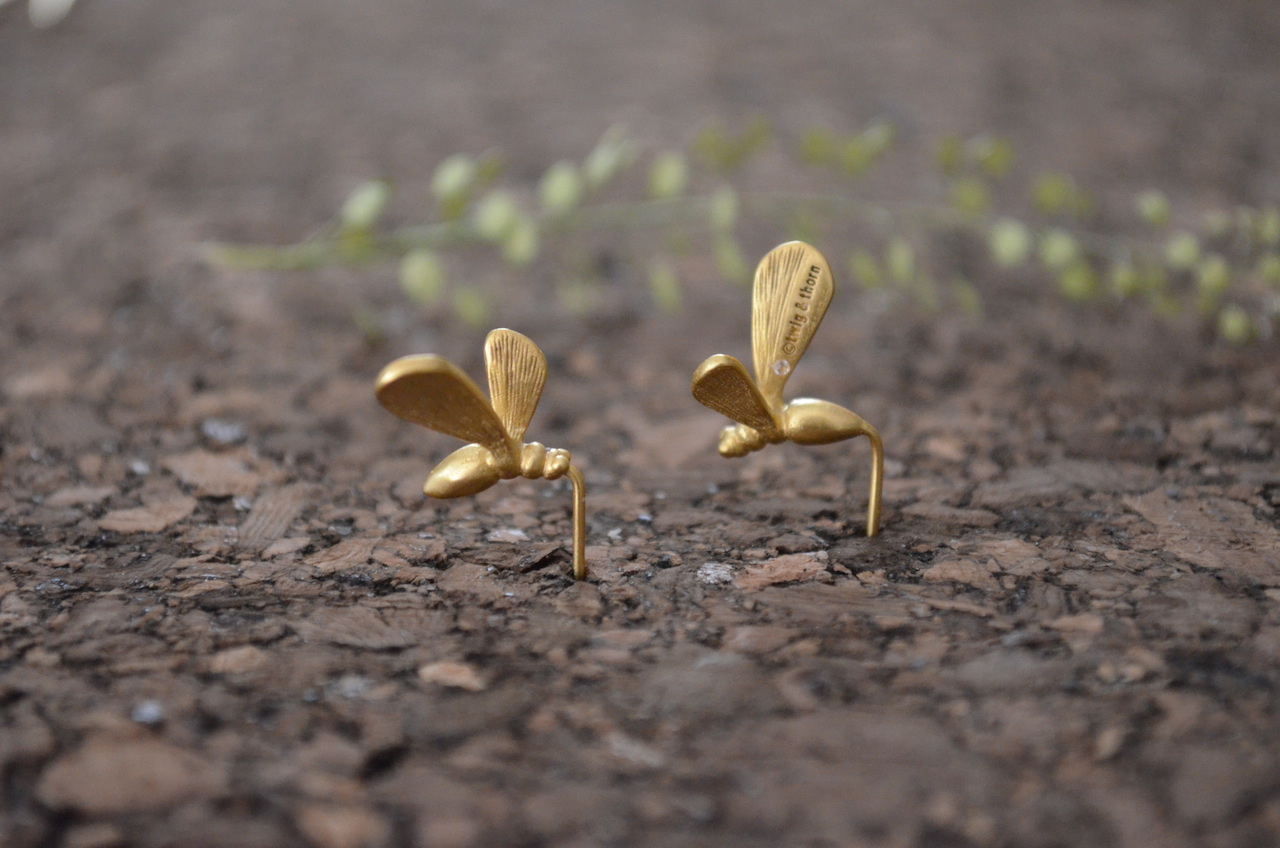 bee mosquito gold studs
Buzz buzz buzz. A post at the nose and a post at the butt. A little bee and mosquito have joined together to prick your ear lobes and create the perfect pair of studs. These unlikely friends celebrate the delicate designs nature produces everyday- the perfect curiosity.
Length, 10mm; Width, 9.5mm
18k semi matte gold over brass with palladium base to extend gold life. Nickel free
Post & sleeve backing
With Purpose: 10% will be given to support animal charities, rescues, & sanctuaries.
Your stinging choice will arrive ticked & tied as a sweet little package, complete with Pouch & Care Card. When not in use, please store carefully & lovingly in pouch. May these be a distinctive, heartfelt gift to yourself or someone dear.
Have fun layering in additional styles and colors, all while you learn about the gems. It's nature's curio shop! Click these on for size…