black opal PEACE cord gold bracelet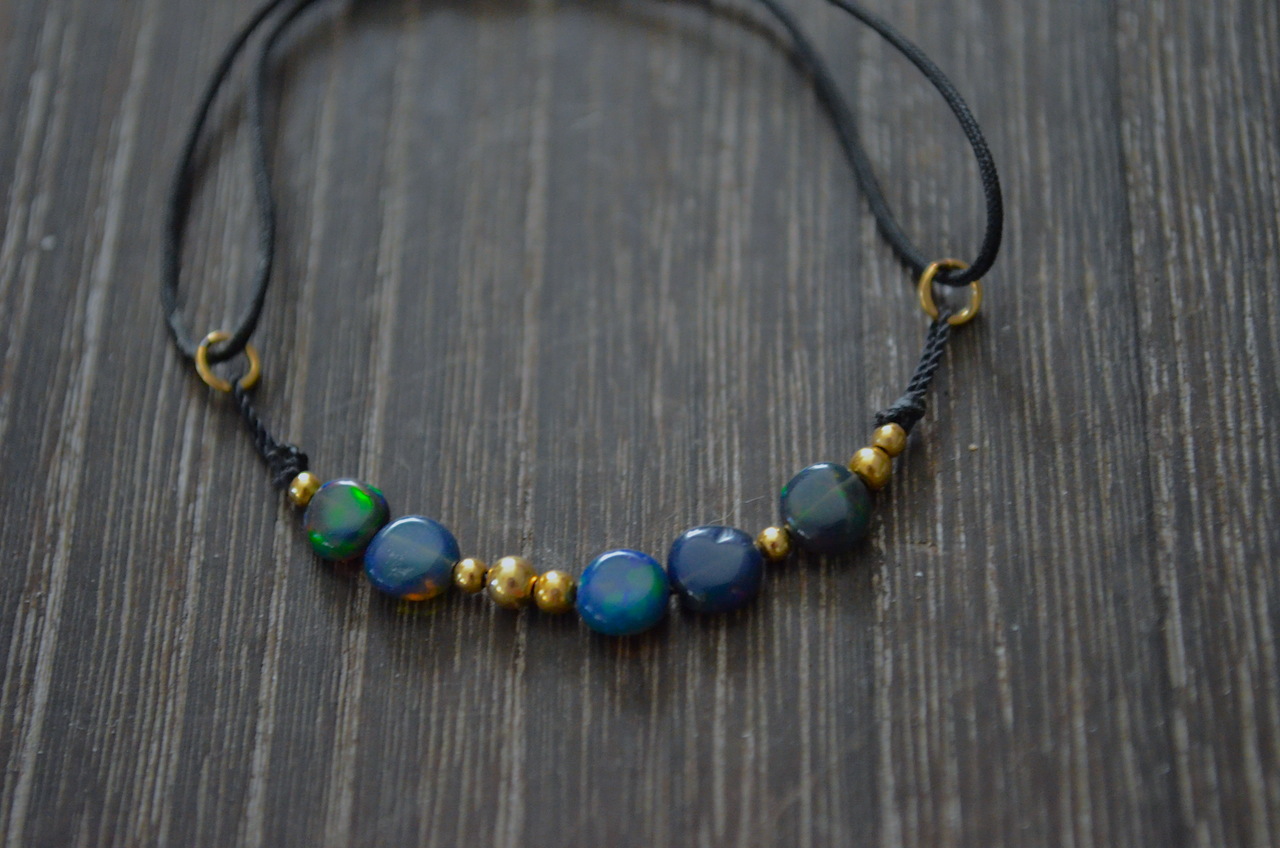 black opal PEACE cord gold bracelet
Indigo Bracelet Series. Black opals flicker with rich blues, greens, & reds. Be drawn into your own secret morse code message of PEACE as you play with the beaded word on this cord bracelet. Celebrate the secret of things that nature produces everyday- the perfect curiosity.
Widest bracelet circumference, apprx 7.5in. Measure intended hand to ensure proper fitting over hand.
Black opal beads, 5mm
Gold fill beads + black nylon cord to prevent stretch
With Purpose: 10% will be given to support animal charities, rescues, & sanctuaries.
Your secretly supporting gem choice will arrive ticked & tied as a sweet little package, complete with Pouch & Care Card. When not in use, please store carefully & lovingly in pouch. May these be a distinctive, heartfelt gift to yourself or someone dear.
Have fun layering in additional styles and colors, all while you learn about the gems. It's nature's curio shop! Click these on for size…