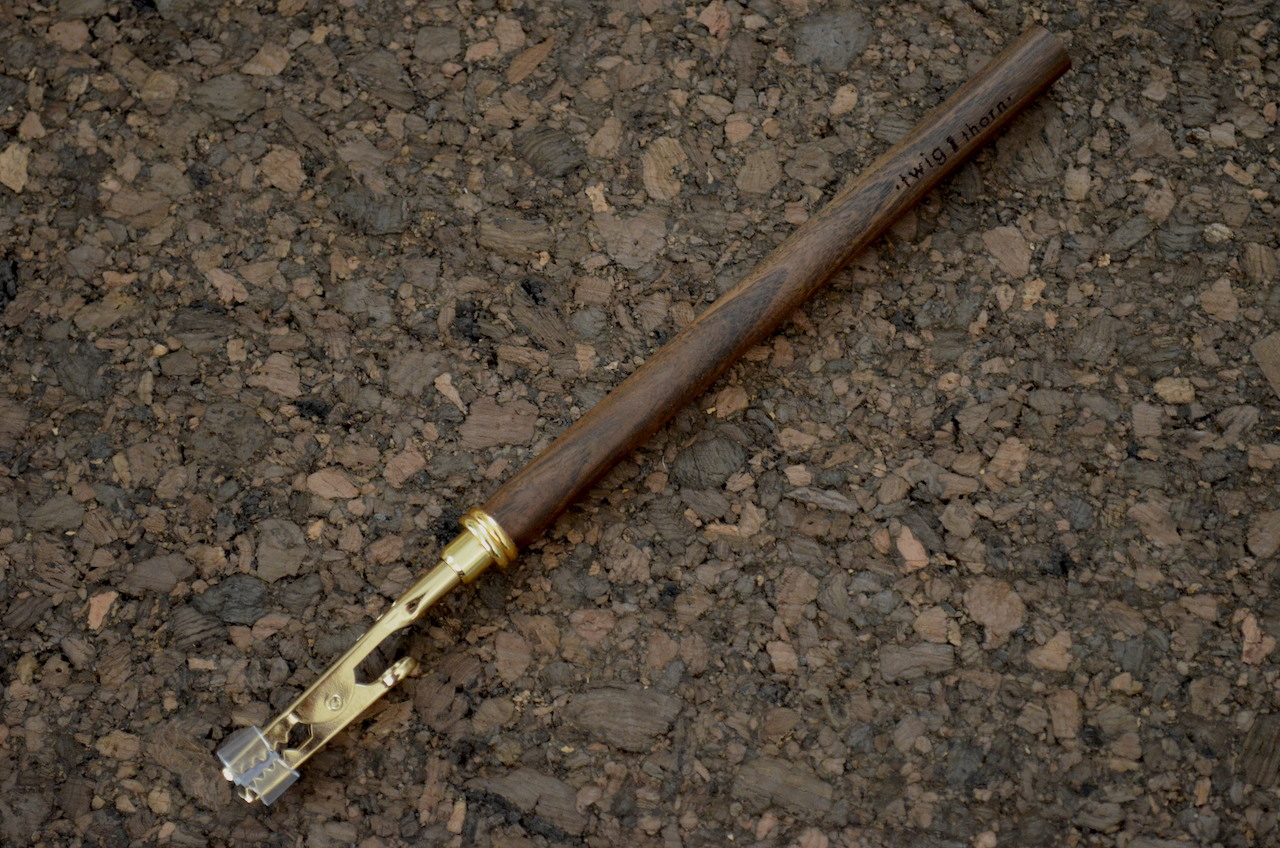 bracelet stickpin
Simply Put. For those times when we want no fuss with putting on our bracelets. Pincer the side bail of our box clasp and then hold the wood handle as you flip your bracelet around the wrist to insert the tongue. The clean silhouette celebrates the unassuming genius of simply, staying put.
Smooth cylindrical walnut handle. End to end length, 7.25in
Clear plastic pincer covers protect jewelry from scratches. Please retain the covers!
Hold handle with pincer end facing towards wrist, position pincered bracelet, & wrap bracelet around wrist to engage the clasp. Voila!
With Purpose: 10% will be given to support animal charities, rescues, & sanctuaries.
Your polished pin will arrive ticked & tied as a sweet little package, complete with a kraft box, pouch, & an extra set of pincer covers. May this be a distinctive, heartfelt gift to yourself or someone dear.
Have fun layering in additional styles and colors, all while you learn about the lore behind the gems. It's nature's curio shop! Click these on for size…