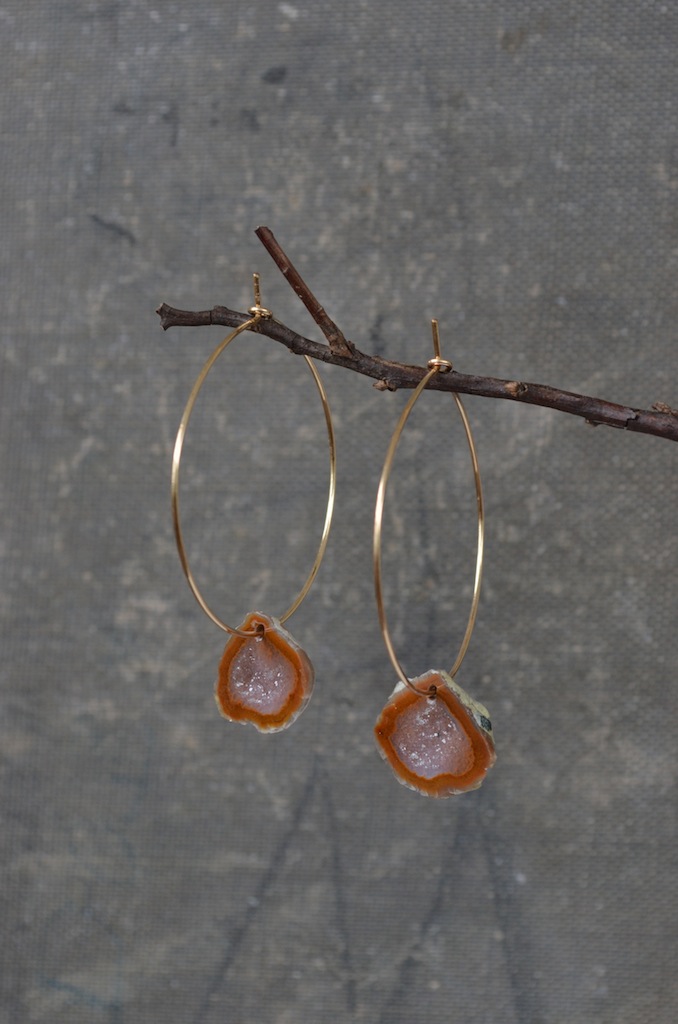 geode gold hoops
A tiny geode showcasing its glittering cavern of crystals. These earrings are elegantly understated but give just the right amount of raw twinkle. The delicacy celebrates the awe inspiring formations nature gives us everyday- the perfect curiosity.
One of kind geode. Please note each will vary in color and size.
Gold filled hoops, 1.5in diameter
Stones are drilled to sit perfectly in hoop
With Purpose: 10% will be given to support animal charities, rescues, & sanctuaries.
These natural formations will arrive ticked & tied as a sweet little package, complete with Pouch & Care Card. When not in use, please store in pouch. May these be a distinctive, heartfelt gift to yourself or someone dear.
Have fun layering in additional styles and colors, all while you learn about the lore behind the gems. It's nature's curio shop! Click these on for size…