kyanite summer raindrop gold earrings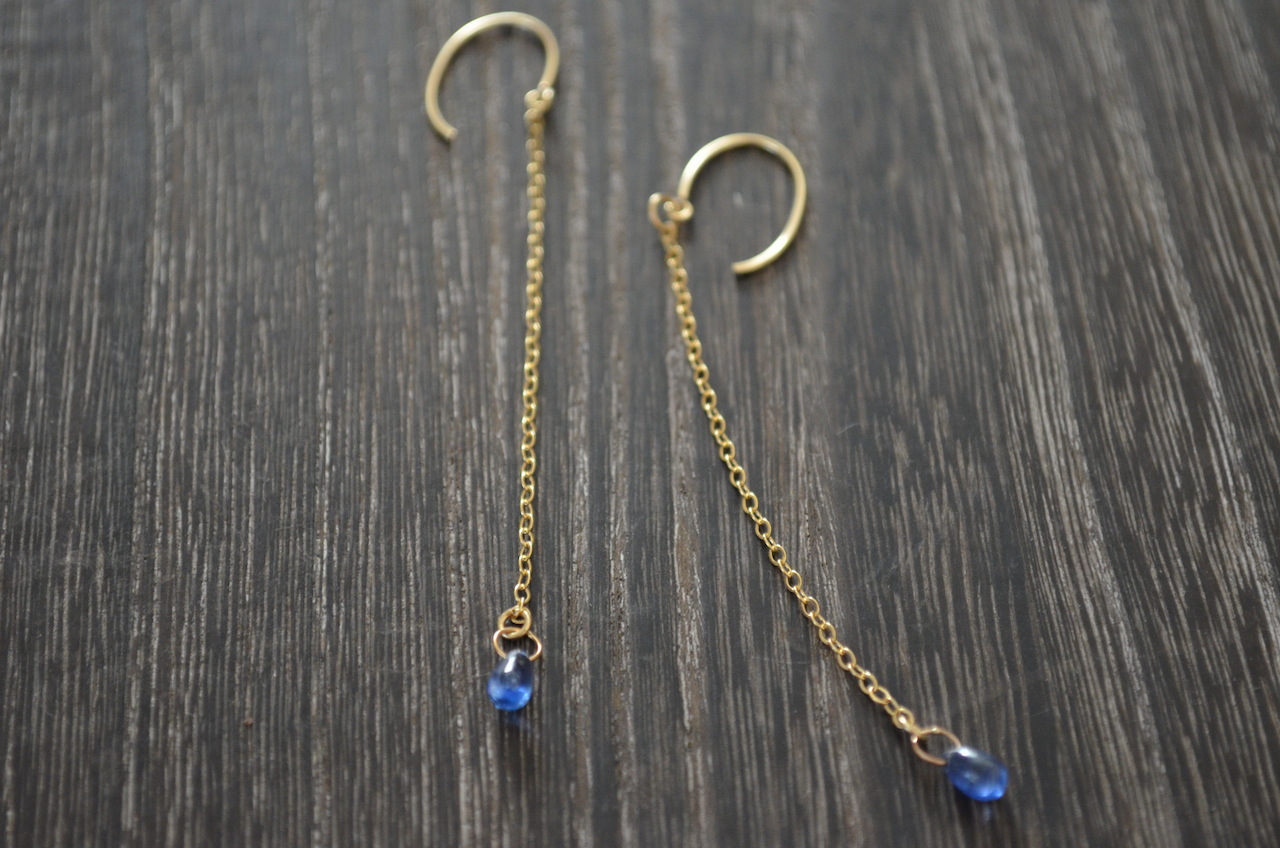 kyanite summer raindrop gold earrings
Rain Drop Series. Vibrant blue water droplets glisten down from shimmering chain, like fresh summer rain. The streaky hue of kyanite makes these briolette earrings an awe inspiring gift from nature- the perfect curiosity.
Total drop length, 3.50 inches- the longest length in our droplet series
Kyanite smooth briolettes, 4x6mm
Gold elements mix: 18k gold & gold filled
With Purpose: 10% will be given to support animal charities, rescues, & sanctuaries.
These fresh dewy drops will arrive ticked & tied as a sweet little package, complete with Pouch & Care Card. When not in use, please store in pouch. May these be a distinctive, heartfelt gift to yourself or someone dear.
Have fun layering in additional styles and colors, all while you learn about the lore behind the gems. It's nature's curio shop! Click these on for size…