quill lariat gold pendant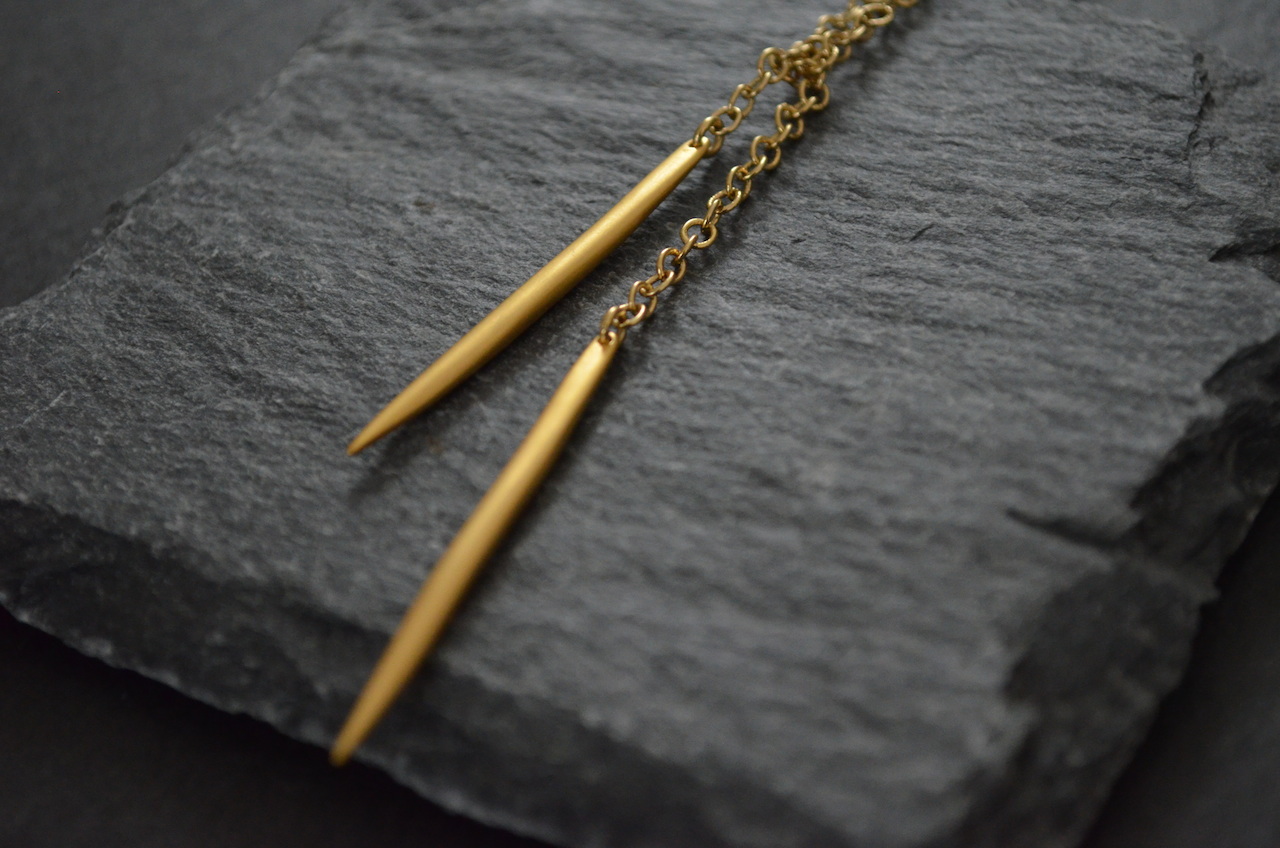 quill lariat gold pendant
Two perfectly plucked quills drape from the neckline in joint or opposing fashion... or beautifully draped down a backless dress. Our prickly chain lariat curiously streamlines a smoothed look as it celebrates the awe inspiring shapes nature gives us everyday- the perfect curiosity.
Necklace chain end length, 30in; Quill length, 1.7in
18k semi matte gold over brass with palladium base to extend gold life. Nickel free
Simply tie to desired length and allow the quills to drape down, evenly or unevenly.
With Purpose: 10% will be given to support animal charities, rescues, & sanctuaries.
Your sleek selection will arrive ticked & tied as a sweet little package, complete with Pouch & Care Card. When not in use, please store carefully & lovingly in pouch. May these be a distinctive, heartfelt gift to yourself or someone dear.
Have fun layering in additional styles and colors, all while you learn about the gems. It's nature's curio shop! Click these on for size…