stoneware Clear Quartz gold bracelet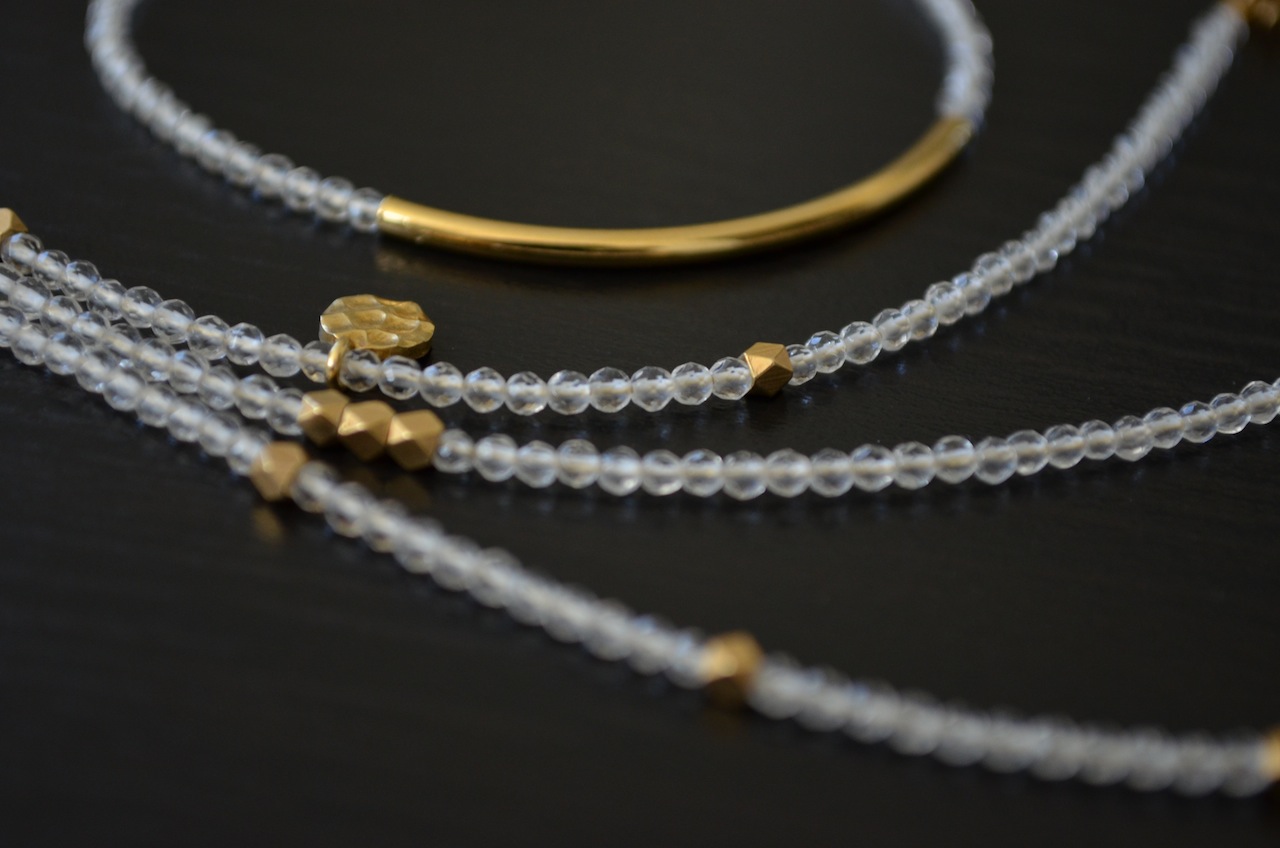 stoneware Clear Quartz gold bracelet
A delicate hand made bracelet in Clear Quartz with twig & thorn's signature keyhole clasp. Available in four individual styles, Made to order:
Tiny 2mm bead bracelet end length, 6.75in. Measure intended wrist with string to ensure proper fitting.
Gold elements mix: gold filled; vermeil; 18k gold over brass with palladium base to extend gold life
With Purpose: 10% will be given to support animal charities, rescues, & sanctuaries.
Did you know?
Clear Quartz is a powerful healer and amplifier of energy. Filtering out distractions, it may assist in concentration and unlocking memory. Clear quartz is a prism of all colors and therefore works universally. It raises energy to the highest possible level of being. The perfect gift for anyone! Now how brilliant is that! Read more about the *lore.Ÿ
Your glittering gem choice will arrive ticked & tied as a sweet little package, complete with Pouch, Care Card, & Gem Card. When not in use, please store in pouch. May these be a distinctive, heartfelt gift to yourself or someone dear.
Have fun layering in additional styles and colors, all while you learn about the gems. It's nature's curio shop! Click these on for size…