sunstone & orange sapphire back drop gold necklace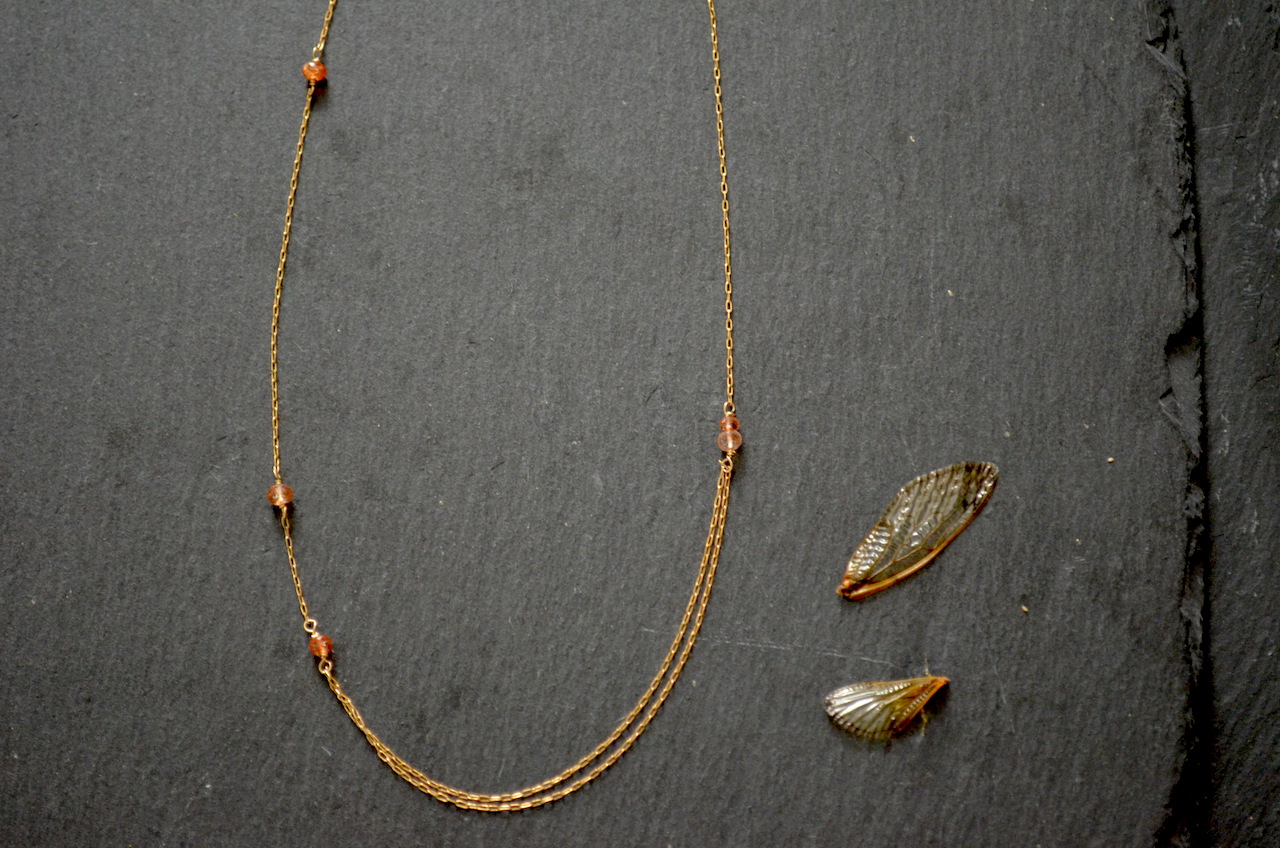 sunstone & orange sapphire back drop gold necklace
Necklace length; 17in; Back chain drop length, 12in
Oregon Sunstone faceted rondelles, 3-4mm; Padparadscha Orange Sapphire faceted rondelles, 3mm
Gold elements mix: gold filled; 18k gold over brass with palladium base to extend gold life
With Purpose: 10% will be given to support animal charities, rescues, & sanctuaries.
DID YOU KNOW?
This necklace has been demurely designed to symbolize the energy spots we encompass centrally along our body. Here we have orange- the color traditionally associated with the region below the naval. Orange relates to your sense of creativity and sexual health. Drape the long tail along the back, allowing the Padparadscha Orange Sapphire tassel to fall against the associated area. Perhaps orange sapphires will resonate with you.
Your curio piece will arrive ticked & tied as a sweet little package, complete with Pouch & Care Card. When not in use, please store carefully & lovingly in pouch. May these be a distinctive, heartfelt gift to yourself or someone dear.
Have fun layering in additional styles and colors, all while you learn about the gems. It's nature's curio shop! Click these on for size…